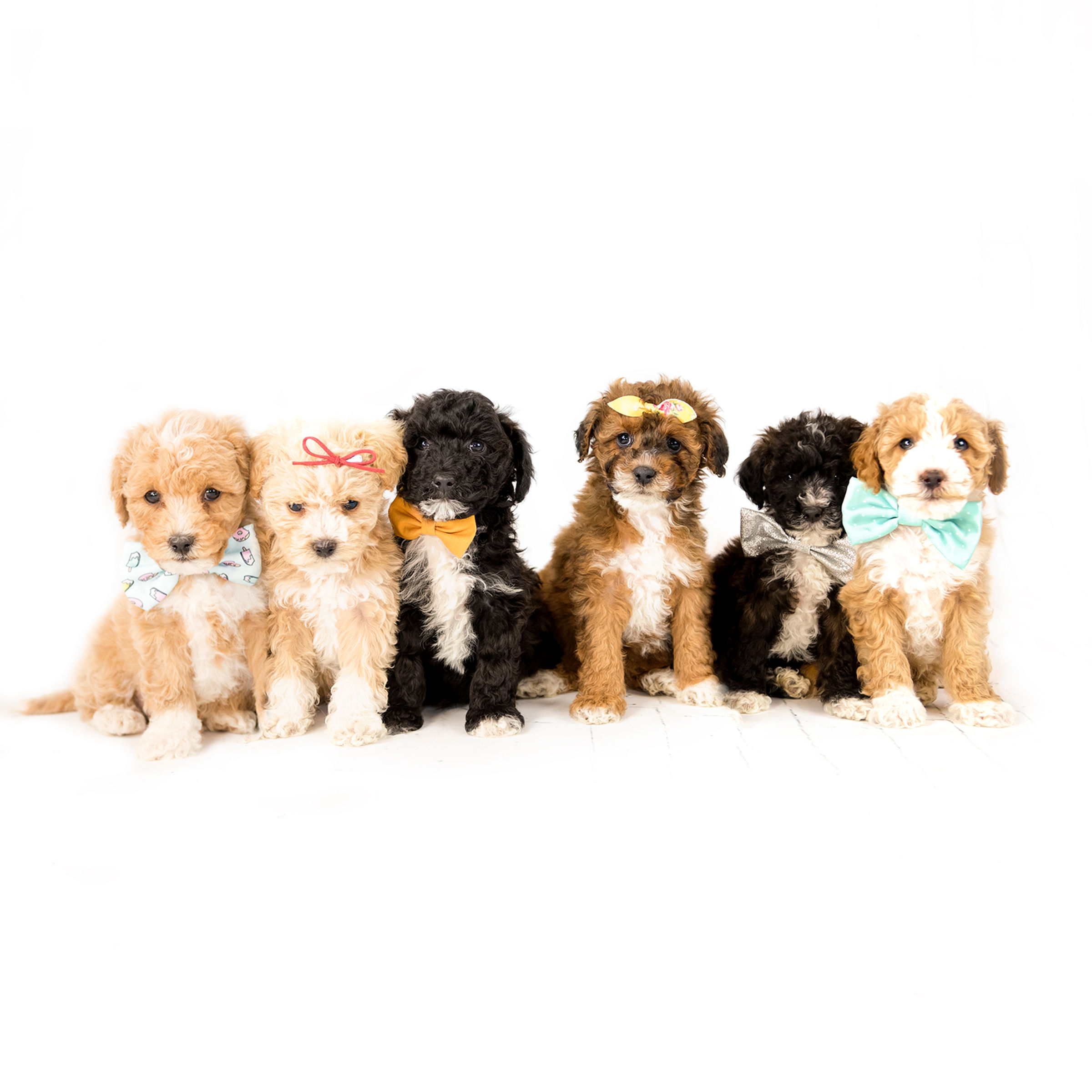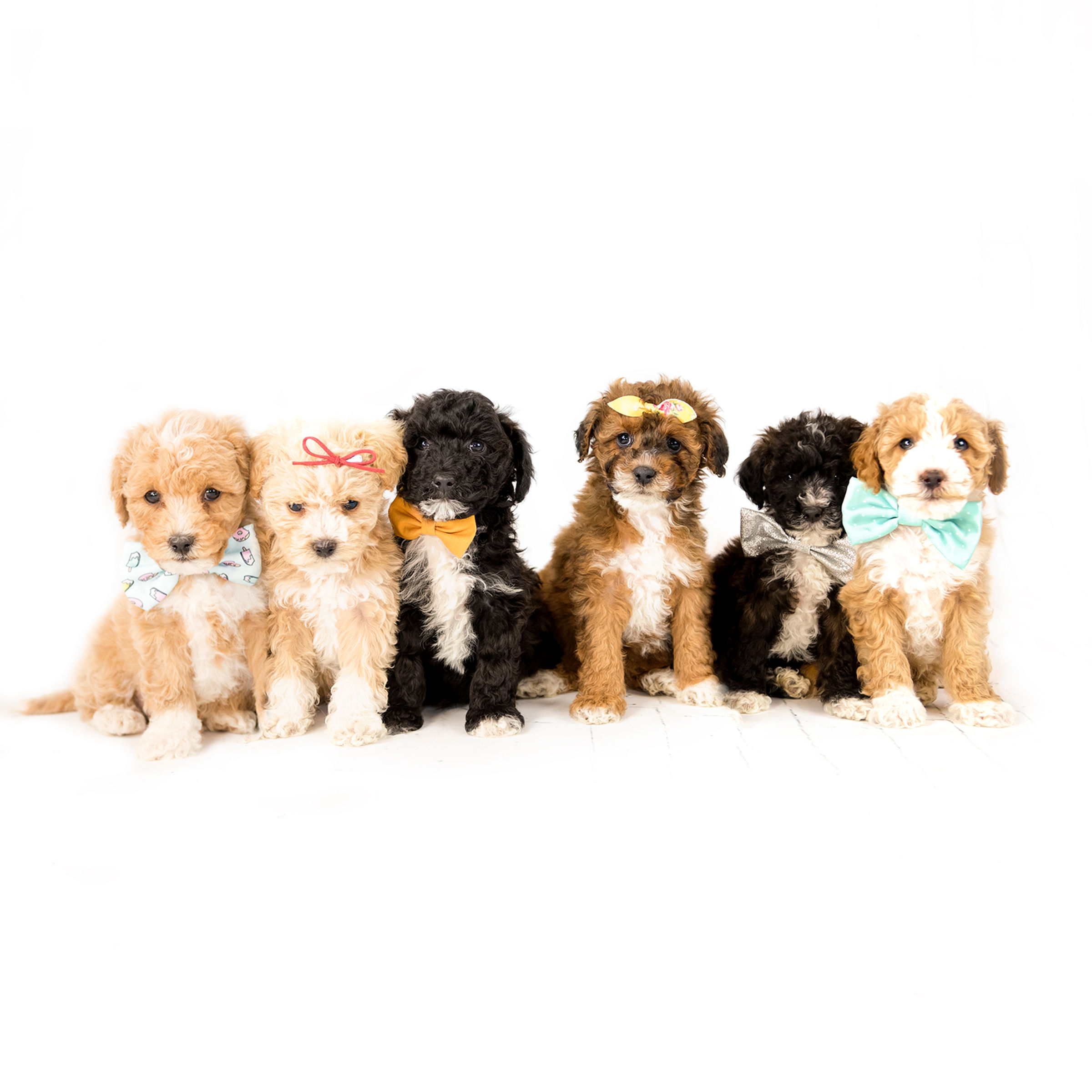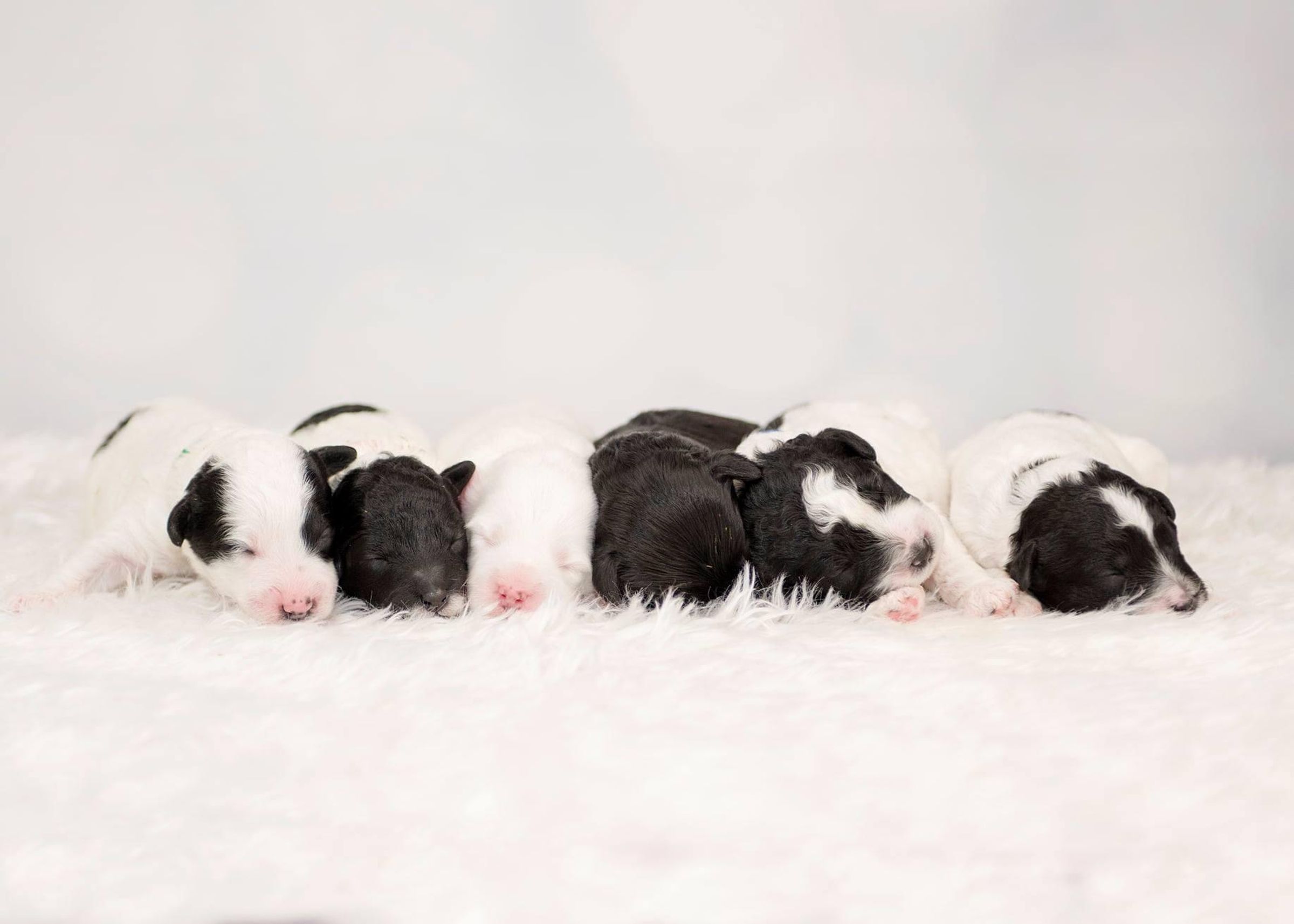 Brisbane City, QLD
Hi, I'm Nicole and Belle G.
Welcome to Belloui Labradoodles! We are a Brisbane-based kennel specialising in Labradoodles, Cavoodles, Moodles, and Sheepadoodles. Our objective is to breed healthy, well-tempered beautiful family companions.  We expose our pups to enriching experiences appropriate to their age, and we use temperament testing to…
Vet Approved Criteria
Last checked on 6 Nov 20
Every breeder on RightPaw has agreed to our vet-approved RightPaw Code of Ethics, and passed an interview from one of our team.
Our Breeding Practices
Behaviour and socialisation
We use "Puppy Culture" training to expose the pups to new sounds, sensations, textures, and experiences (see our videos on Instagram for examples of this). The puppies are also exposed to all of the animals that live with us, including chickens, ducks, geese, peacocks and cats with a view of the horses and alpaca's…
Health
All puppies come wormed every two weeks, micro-chipped, vaccinated, flea and tick treated to date. Our breeding dogs are tested for all relevant genetic diseases and we only breed dogs with the right 'family companion' temperament. We hip score most of our breeding dogs.
Home environment
The puppies are all raised in our family home and well-socialised with our other animals, children and adults. We live on 13 acres, however our dogs are family pets and live inside our house with us. We have 3 retired girls that live with us permanently - all of our current breeding dogs live in guardian homes.
Included with our puppies
6 weeks pet insurance through Petplan Health guarantee. Puppy pack that includes a toy and blanket with mum and litter mates scents, health record book from our vet Support for the life of the dog
Health Tests
Belloui Moodles conducts 0 out of 1 core health tests which RightPaw believe are most important to conduct for the Moodle.
Belloui Moodles conducts 6 additional tests available for the Moodle.
Physical Test

This is a type of hypothyroidism which can occur in any breed and can be caused by many different things. It is more common in some breeds compared to others, so in these breeds it is recommended that breeding dogs have a blood test to show they have normal thyroid levels at the time of breeding.

Genetic Test

This is a disease affecting the spinal cord of older dogs, initially causing wobbliness and eventually hindlimb paralysis. It can affect a wide range of breeds. There is now a DNA test that can indicated if a breeding dog is carrying this disease.

Genetic Test

GM2 gangliosidosis is a lysosomal storage disorder that causes neurological problems. There are a few different types of this disease affecting different breeds. There is a DNA test available to identify if a breeding dog is carrying this condition.

Genetic Test

Mucopolysaccharidosis is a genetic lysosomal storage disease that can cause various problems including stunted growth and bone deformities. There are a few different variants of this disease that have been identified in different breeds. For many breeds there are DNA tests available to identify if a breeding dog is carrying the condition.

Genetic Test

Progressive Retinal Atrophy (PRA) in dogs is a type of genetic eye disease causing deterioration of the retina and eventually, blindness. There are a variety of sub-types of PRA, which can occur in various breeds. There are various DNA tests available to identify whether a breeding dog is carrying this condition.

Genetic Test

Von Willebrand's Disease (VWD/vWD) is a genetic bleeding disorder caused by a lack of a specific clotting factor. There are three forms of the disease, types 1, 2 & 3. A DNA test is available for each type of VWD to identify whether a breeding dog is a carrier or might be affected. The severity of VWD varies widely between breeds and individuals, ranging from life threatening, through to having no impact on clotting ability.
Badges of Recognition
About the Breeder
A little about us
Hi, We are Nicole and Belle from Belloui! We breed a lot of therapy dogs, therefore our temperament testing is critical, this will also mean you will have a dog best suited to your lifestyle, for a long and happy life together.
Why we got involved in breeding
Our passion for animals and interest in serving others inspired our decision to breed beautiful family companions.
Our special touch
We run a guardian program for our breeding dogs, so they don't have to be kennelled. They live with families as their cherished pet and come to us for breeding, where they live in our home with us while they are caring for their pups. We find this helps give the dog that beautiful temperament a family dog has, plus…
Credentials
State registration
BIN0000888998133
Responsible Pet Breeders Australia (RPBA)
Worldwide Australian Labradoodle Association